Ambassador Property Services in  the Atlanta, GA, area for gutter cleaning and window cleaning.  Our professional technicians have over 50 years of experience. We offer commercial and residential gutter cleaning and window cleaning. You will be pleased with the timely manner and quality of our work. We service Norcross, Marietta, Roswell, Johns Creek, Snellville, Lilburn, Buckhead, Vinings,Decatur,Cumming, Duluth,Brookhaven and more.
Let the Light Shine through Your Windows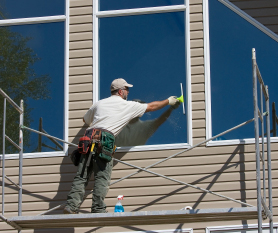 Can you see clearly outside of your windows? Let the light shine through once again with our professional window services. We have all the equipment necessary to reach even the highest windows. Our window cleaning services include such things as the following:
Remove Cobwebs & Dust Sills & Ledges
Basic soap used to clean the windows
Haze remover, which can also remove light mildew
An anti-static agent to keep the windows from attracting dirt so quickly
Water repellant that helps to repel the water when it rains
Wipe down window frames
Dry ledges & windows
Scrub sills to remove as much of the dirt as possible and any mildew
Wipe down and replace screens. (If any)
And much more
Protect Your House by Cleaning Your Gutters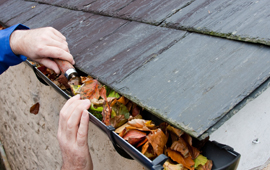 While we are working on your windows, let us clean out your gutters. Wind loves to blow leaves, dirt, and debris into the rain gutters. When the gutters are clogged, rain water spills over the edge, creating a film of water scale on your home. In addition, this water lands near the foundation of your home and can erode the dirt and foundation of your building. It is important for the gutters to be cleaned on a regular basis. This task, however, can be dangerous to do without the right equipment. Ambassador Window Cleaning has trained technicians and all the equipment necessary to reach even the steepest roofs.
Commercial and Residential Services Available
Ambassador Property Services offers both residential and commercial cleaning services. Your windows are often the first thing that a person will notice about your business or home. Clean windows will leave a good impression that invites people into your business and home. Give us a call today and ask about a quote to have your windows professionally and quickly cleaned.