Ambassador Property Services provides  provides complete chimney maintenance including chimney sweeping, chimney cleaning, inspection and more. These serivces are available all year and can be used before selling a home, before winter arrives or before you use your fireplace. We service Norcross, Marietta, Roswell, Johns Creek, Snellville, Lilburn, Buckhead, Vinings,Decatur,Cumming, Duluth,Brookhaven and more.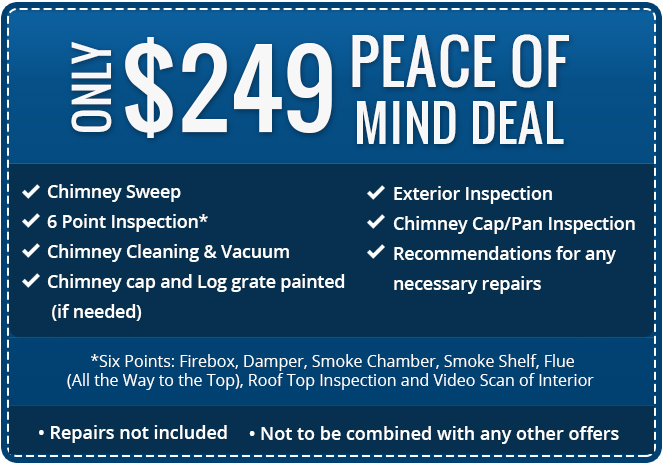 Over 25,000 homes per year burn down because chimneys are not clean causing over $210,000,000 in property damage!
Chimney Services
Our comprehensive chimney services include everything from basic chimney inspection and cleaning to cracked firebox repair and fixing smoke problems. Chimney sweeping and cleaning are crucial for the removal of ash and creosote. Our technicians thoroughly clean chimneys with rotary brushes as well as performing a post-sweep inspection.
Our Chimney Technicians Offer:
Camera Inspection
Cap Installation
Chimney Cleaning
Chimney Inspection
Cracked Firebox Repair
Firebox Wall Installation
Gas Log Installation
Gas/Wood Conversion
Rain Pan Installation
Smoke Problem Correction
AND MORE!
Gas Logs
Many homeowners have installed or converted their conventional wood burning fireplaces to gas for convenience and cleanliness. However, gas logs also require regular chimney maintenance and cleaning due to carbon buildup. Let us keep your gas fireplace burning clean and bright.
The Dangers of Creosote
Creosote buildup is inevitable in any chimney and requires regular cleaning by chimney professionals. Even so, there are factors that contribute to the increased accumulation of highly combustible creosote making a chimney fire more likely to occur. These factors include a flue that is too large, restricted air supply, wet or unseasoned firewood and abnormally cool flue temperatures. We can assess your chimney to remove creosote buildup, help slow future buildup and prevent chimney fires.